Opinion – CNN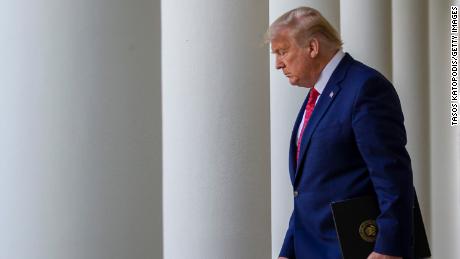 Opinion by David Gergen, CNN Senior Political Analyst
CNN senior political analyst David Gergen writes that in historically trying times for the country President Trump has once again failed to step up as a leader.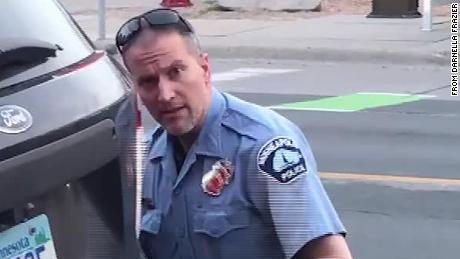 By LZ Granderson
Eventually the protests over George Kirby's killing will subside, but no one should hope for a return to 'normal.' 'Normal' got us here, and keeps us here, writes LZ Granderson. A first step forward is ending the symbiotic relationship between the nation's police unions and the district and county attorneys elected to hold the union's membership accountable.
4 h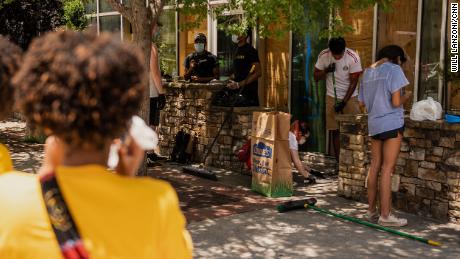 By Thomas Lake, CNN
I took a walk on Saturday, from the King Center to Centennial Olympic Park and back, three miles in the heat of the day through a wounded city in a wounded country at the end of a week of death and fire.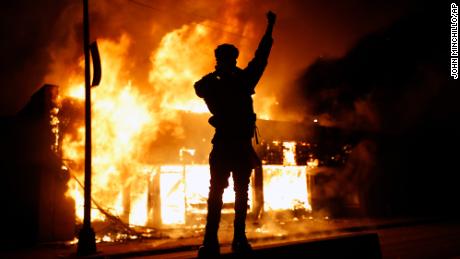 Opinion by Julian Zelizer, CNN Political Analyst
Americans are waking up to a new nightmare. On top of a pandemic that has ravaged the country, killed more than 100,000 people so far and shut down much of our economy, there are now mass protests in response to the death of George Floyd, a black man who pleaded, "I can't breathe," as a white police officer kneeled on his neck. With President Donald Trump sending out tweets threatening violence against looters and police arresting reporters on air, it's hard for Baby Boomers not to feel like this is 1968 all over again.
By Joe Lockhart
Joe Lockhart writes about how Colin Kaepernick's "take a knee" protest has proved him right years later and calls for teams to sign him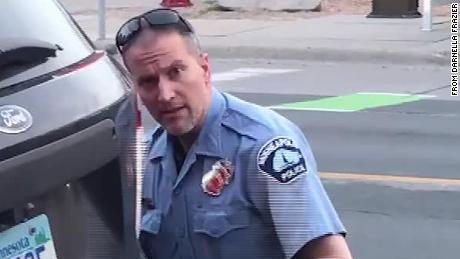 Opinion by Elie Honig
The criminal complaint charging former Minneapolis police officer Derek Chauvin with third-degree murder and second-degree manslaughter for the death of George Floyd offers key clues about the Hennepin County Attorney's Office's approach to the enormously high-stakes prosecution that will unfold over the coming months.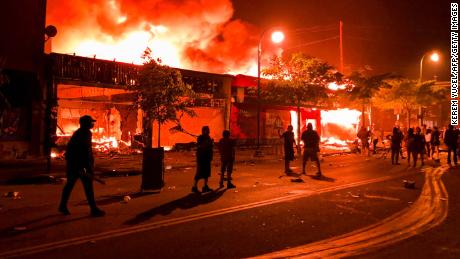 Opinion by Michael D'Antonio
As fires burned in Minneapolis on the third night of protests in the wake of George Floyd's death, President Donald Trump tweeted, "When the looting starts, the shooting starts." In doing so, Trump repeated the words of former Miami Police Chief Walter Headley, who used the phrase in 1967 while announcing a "war" against crime in black neighborhoods, adding, "We don't mind being accused of police brutality."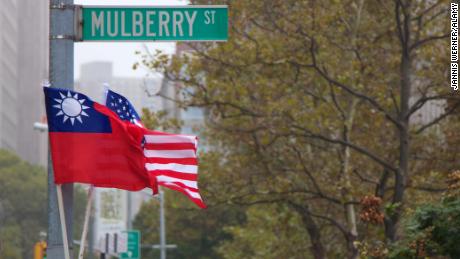 Opinion by Abraham Wen-Shang Chu
History has shown that attempting to scapegoat one race, creed or gender for any reason always has a bad outcome. What starts as name-calling often evolves into discrimination, exclusion, and then injury and death.
MUST WATCH
Global Views
Opinion by Paul Callan

On Thursday President Donald Trump attempted to change the political subject from the news of 100,000 Covid-19 US deaths and the devastation of the American economy. His method of attention misdirection was a televised pronouncement from the Oval Office regarding the signing of an executive order to "defend free speech from one of the gravest dangers it has faced in American history."
Opinion by Christy Oglesby

Mama.
Free Press: What's at stake?

Discussions of press freedom and the media's choices have reached a new level of intensity.
What it's like to be me

By E. Wes Ely

Wes Ely knew that as a doctor, he couldn't kill another person just because they wanted him to. But he still had to find a way respond to Paul's request to die.
CNN Opinion newsletter

Opinion by Richard Galant, CNN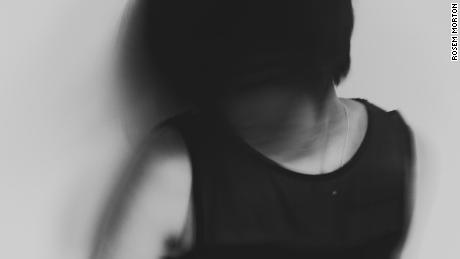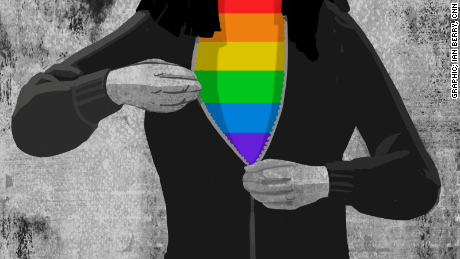 By Melisa Raney, with illustrations by Ian Berry
Melisa Raney shares the intimate details of what happened after she realized she was a lesbian at age 36, after building what she thought was the perfect life.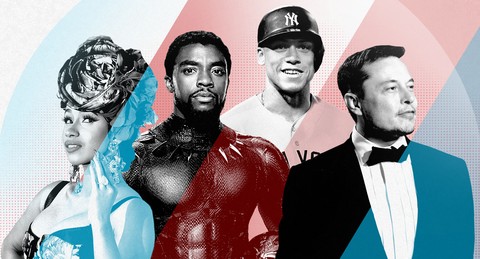 Each December, we ask a group of CNN contributors and commentators for their predictions on some of the big events in the coming year.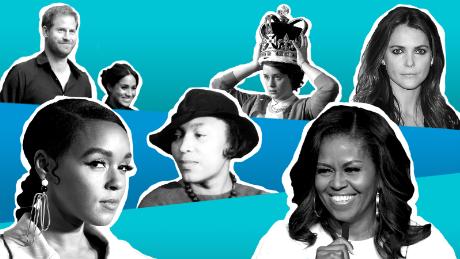 By Jane Greenway Carr, CNN
Michelle Obama opened up to us. Black storytelling transformed screen and page. "Justice," "misinformation" and "toxic" were words of the year. Here's a look at 2018 through the lens of social and cultural commentary.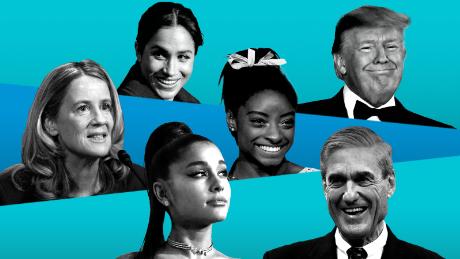 By CNN Opinion
In a year dominated by the Trump presidency and the run-up to the midterm elections, readers came to CNN Opinion looking for insight into the ongoing battles raging in Washington and across America. But politicians and policy divides weren't the only headline makers. Stories of gun violence, celebrity deaths, a royal wedding and a series of horrific natural disasters attracted your attention, too.
By LZ Granderson
I could tell that the walls of the room were originally white, but years of dirty hands, sun and time had made them dull. The yellowish hue from the fluorescent lights hanging above didn't help. Thankfully, the generic floral pictures hanging near the man sitting on the edge of the bed provided some semblance of joy. Nothing else in the room did — especially me.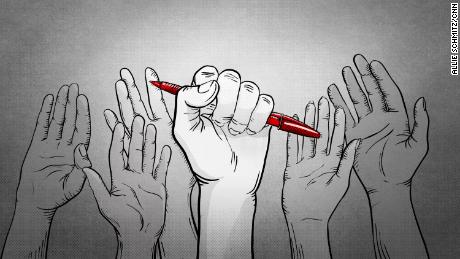 By Richard Galant, CNN
2017 was a year when discussions of press freedom and the media's choices reached a new level of intensity.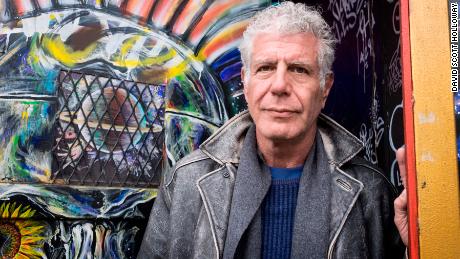 By Marianna Spicer Joslyn
I was Anthony Bourdain's "censor" at CNN.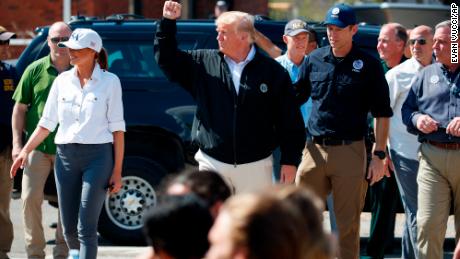 By Jeffrey Sachs
President Donald Trump, Florida Gov. Rick Scott, Florida Sen. Marco Rubio, and others who oppose action to address human-induced climate change should be held accountable for climate crimes against humanity. They are the authors and agents of systematic policies that deny basic human rights to their own citizens and people around the world, including the rights to life, health, and property. These politicians have blood on their hands, and the death toll continues to rise.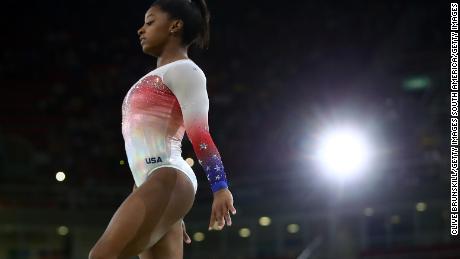 By Simone Biles
People love to ask: "What's your secret?" Sometimes they want to know how I defy gravity on the mat. Other times they want to know how I went from foster care to the Olympics.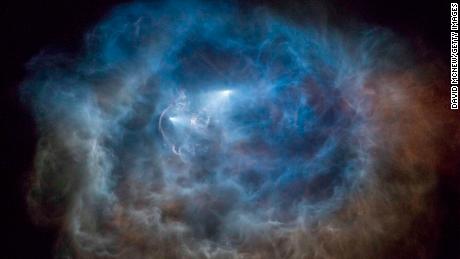 By Don Lincoln
According to a recent paper, the Earth is caught directly in the crosshairs of a cosmic hurricane. A swarm of nearly 100 stars, accompanied by an even greater amount of dark matter, is aimed directly at our stellar neighborhood and there's nothing we can do to stop it; in fact, the vanguard is already upon us. This sounds like a perfect summer blockbuster movie, starring The Rock and Chris Pratt, or maybe Scarlett Johansson and Charlize Theron.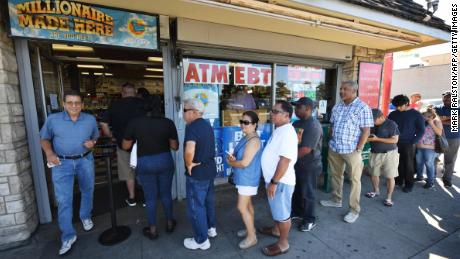 By Kate Maltby
There's a line in the hit 1988 film "Heathers" — now running as a musical in London's West End — when the clique of popular girls takes an inane straw poll of their high school cafeteria. "You inherit $5 million the same day aliens land on the Earth and say they're going to blow it up in two days. What do you do?" The answers are as diffuse as they are wild: vows of selfless charity, fantasies of luring Madonna into prostitution, designs for suicide-bombing zoos "so you and the lion die like one."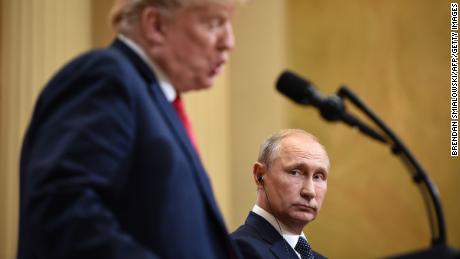 By Ruth Ben-Ghiat
Anyone who needs confirmation of the secret of a strongman — that he's a weak man, in constant need of ego affirmation — need only look at images of the Helsinki "summit" between American President Donald Trump and Russian President Vladimir Putin, which revealed the insecurities of both men underneath the façade of power, and Trump's submissiveness to Putin in particular.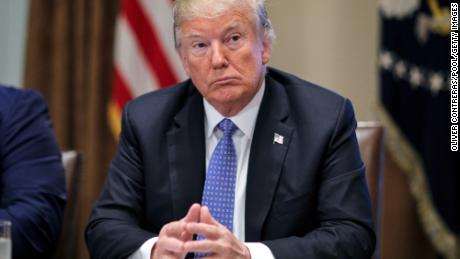 By Joshua A. Geltzer
Someday, Donald Trump will become ex-President Trump. After a guilty plea from his longtime "fixer," Michael Cohen, alleging that Trump directed the commission of federal crimes, perhaps that day will arrive sooner rather than later. But whether it's a week, 18 months or more than six years away, we need to start preparing now. That's because, for all of the threat to our democracy Trump poses as president, he may pose an even bigger one as an ex-president.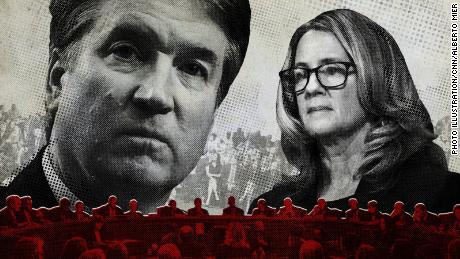 By Pat Wiedenkeller
After the two had had their say, the millions had theirs. A wrenching day of testimony by Christine Blasey Ford and Supreme Court nominee Brett Kavanaugh over her claim that he had once sexually assaulted her (which he denies) set off a global torrent of reaction. It would continue even after a stunning twist Friday stalled what had seemed a march to confirmation.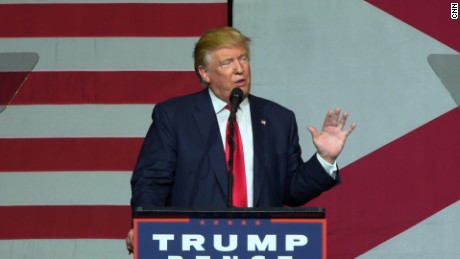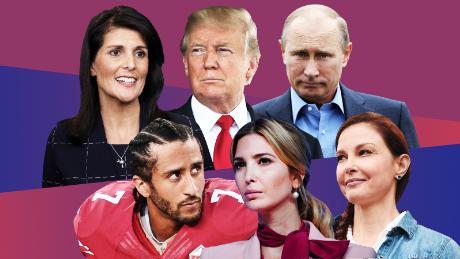 By CNN Opinion
In a year dominated by the beginning of the Trump presidency, readers came to CNN Opinion looking for insight into the man occupying the highest office in the land. But Donald Trump's many actions and tweets weren't the only subjects of interest. Stories of racism and white supremacist groups, workplace sexual harassment, freedom of the press and a series of horrific natural disasters attracted your attention, too.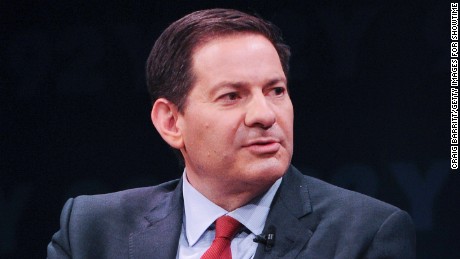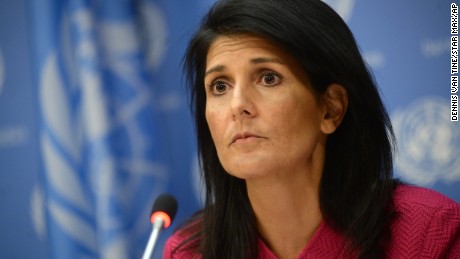 By Nikki Haley
Widespread human rights violations are a warning sign — a loud, blaring siren — that a breakdown in peace and security is coming, writes Nikki Haley.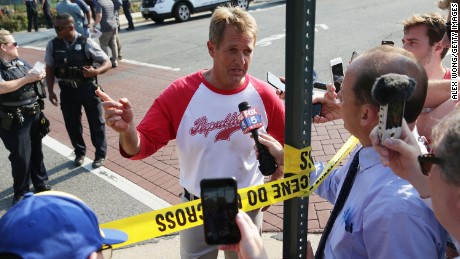 By Douglas Heye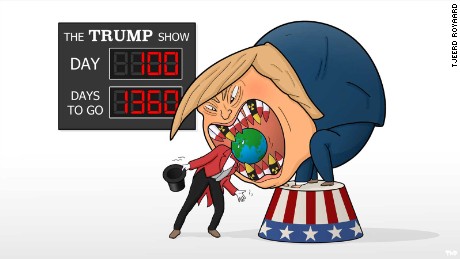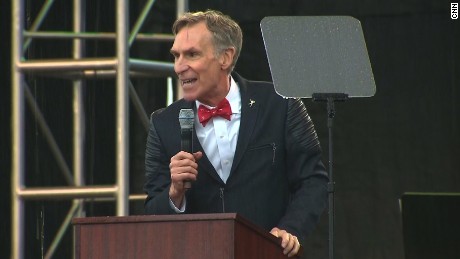 By Bill Nye
The US has become the most powerful nation on Earth and among the greatest in history, because it has long respected and promoted science. Science is being actively undermined by ideological forces motivated to maintain the status quo rather than advance the nation's long-term interest, says Bill Nye.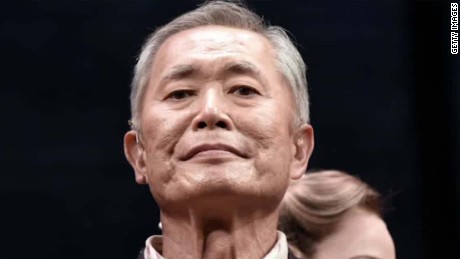 By George Takei
On the 75th anniversary of the order that led to the internment of 120,000 Japanese-Americans, George Takei warns that Trump policies targeting Muslims and immigrants risk ignoring a painful lesson from America's past.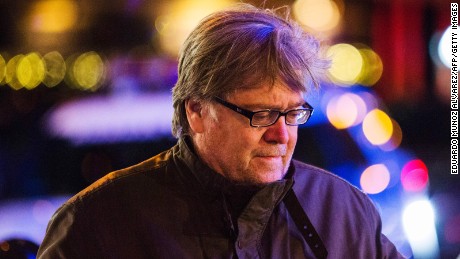 By David Axelrod, CNN Senior Political Commentator
Contrary to what Sean Spicer said, former Obama adviser says he and Robert Gibbs did not regularly attend the most sensitive National Security Council meetings. Including adviser Steve Bannon in those meetings is unprecedented.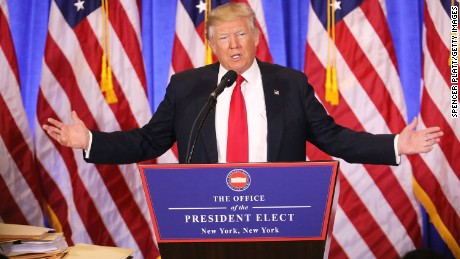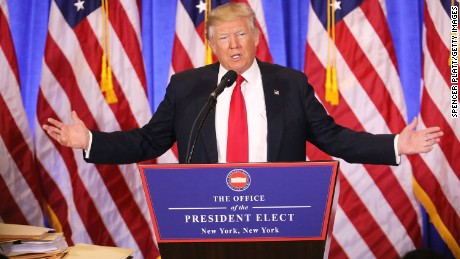 Guest commentators from around the world give their take on what they are hoping for from a Donald Trump presidency.
By David Axelrod, CNN Senior Political Commentator
Obama's former senior advisor says he's grateful to have been along for some of his friend's amazing journey–and whatever happens next, Obama's accomplishments won't be forgotten.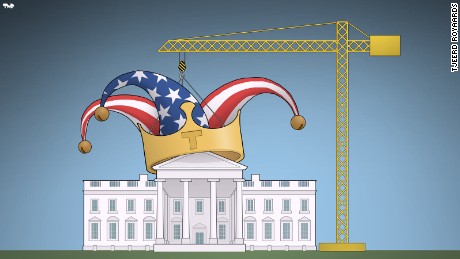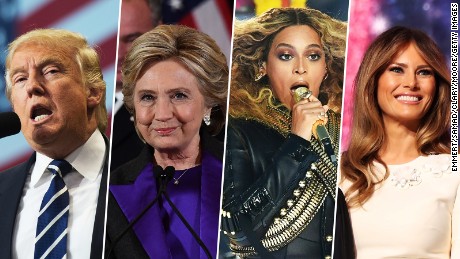 By CNN Opinion
It's been quite a year — here's a look back on 2016 with twenty of CNN Opinion's most popular articles.
By Thomas McClure
The 2016 election has been a wild ride, a presidential campaign unlike anything the nation has seen before.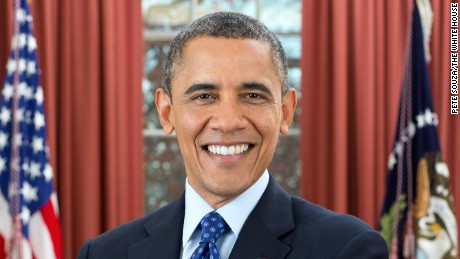 By Barack Obama
One of my earliest memories is sitting on my grandfather's shoulders, waving a flag as our astronauts returned to Hawaii. This was years before we'd set foot on the moon. Decades before we'd land a rover on Mars. A generation before photos from the International Space Station would show up in our social media feeds.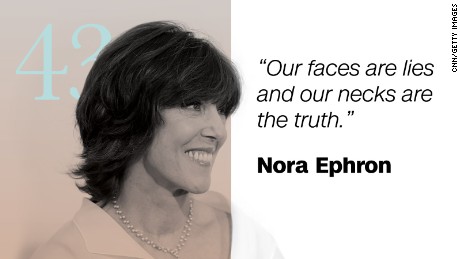 Read and listen to insights from Stephen King, Sigmund Freud, Joan Didion, Kurt Vonnegut and Victor Hugo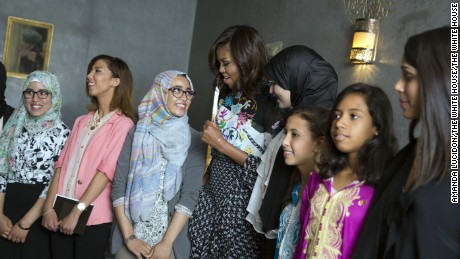 By Michelle Obama, Special to CNN
For me, education has never been simply a policy issue — it's personal.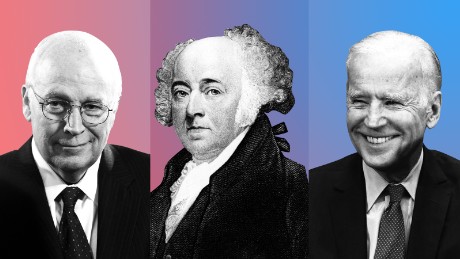 By Timothy Naftali and CNN Opinion
By Laurie Garrett
Global health expert Laurie Garrett evaluates the very real risk that Zika, like HIV or Ebola, will become widespread as a sexually transmitted disease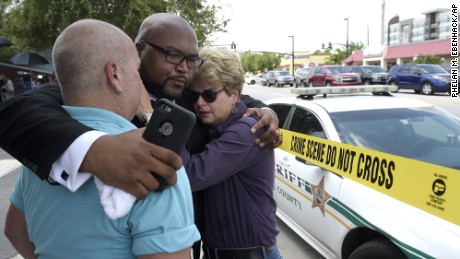 By Peter Bergen, CNN National Security Analyst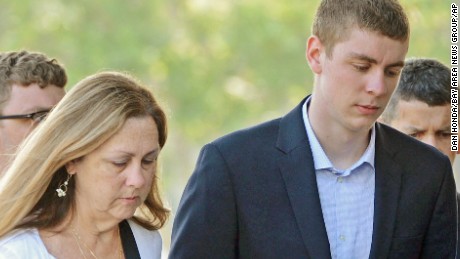 By Mel Robbins, CNN Commentator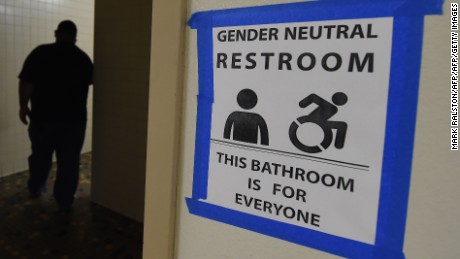 By John D. Sutter, CNN
Before I launch into the argument for making all restrooms in the United States gender neutral — that is, removing "men's" and "women's" labels — I want to show you a photo.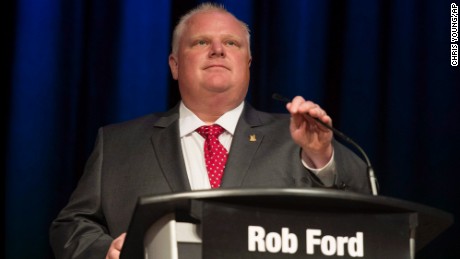 By Patrick Krill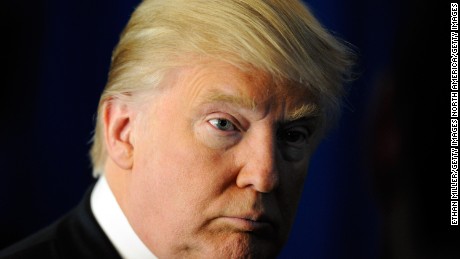 By Michael D'Antonio
Now that he's likely GOP candidate, voters must scrutinize Trump's claims of success, his political beliefs, temperament and character, says Michael D'Antonio.
By David Axelrod, CNN Senior Political Commentator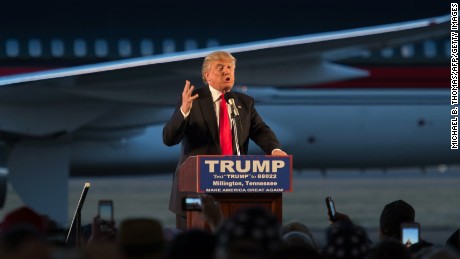 By Michael D'Antonio
It wasn't an accident that the billionaire claimed that he didn't know about David Duke, writes Michael D'Antonio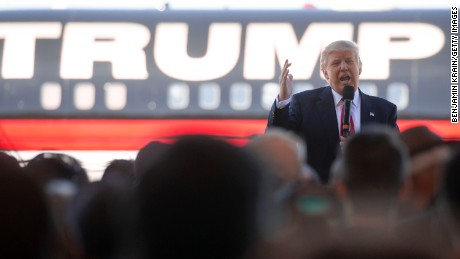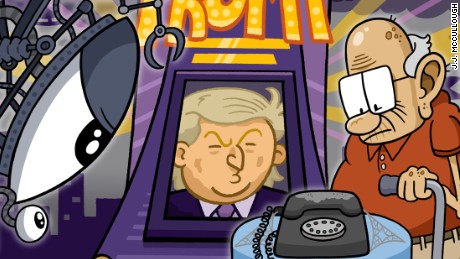 By J.J. McCullough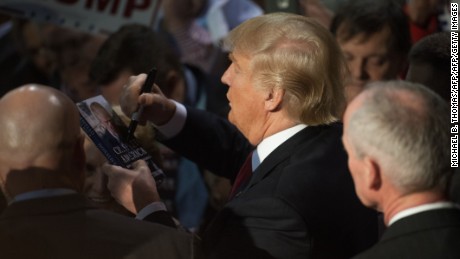 By Marc Randazza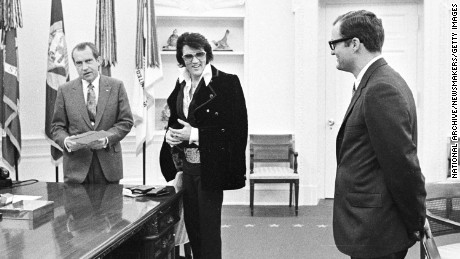 Editor's Note: Generation whining has become nearly a national pastime. Millennials say they have it the worst. Generation X feels neglected. Baby boomers are tired of being called narcissistic. In articles and cartoons everywhere — from CNN to The New York Times to Gizmodo and beyond — critics call out this generation's sense of entitlement, that generation's self-absorption. We invited writers, activists and CNN contributors from different generations to hash it out.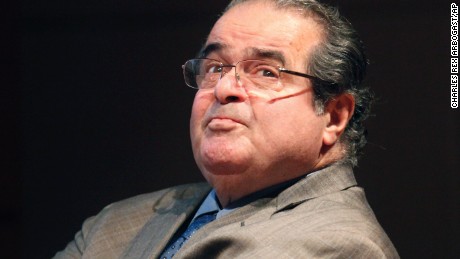 By Helen Prejean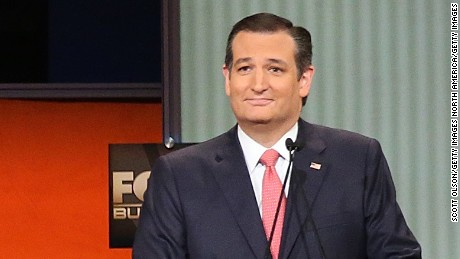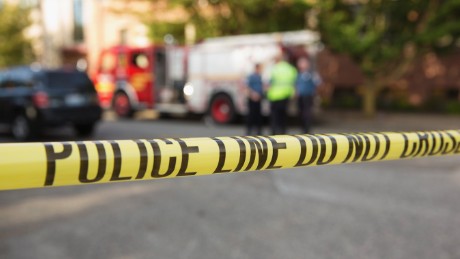 By Dr. Judy Melinek
By Brian Patrick Green
With the recent NASA announcement of liquid water flowing on Mars and the movie "The Martian" making a splash at the box office, we might well ask whether humans should go to Mars.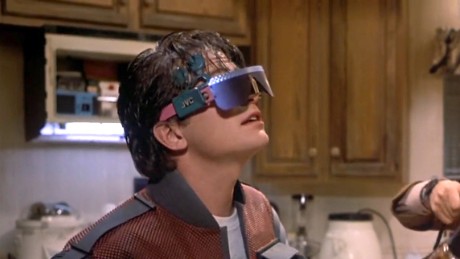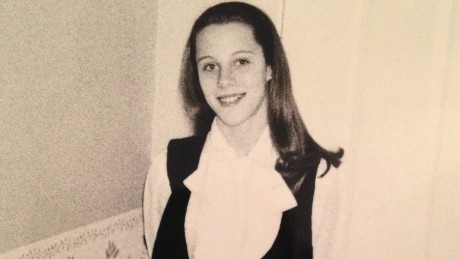 By S.E. Cupp
Social media may have made it worse, but bullying is something almost every 13-year-old will encounter, and parents need to help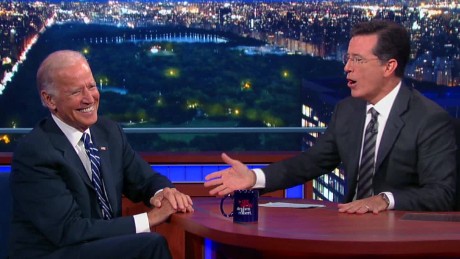 By Jay Parini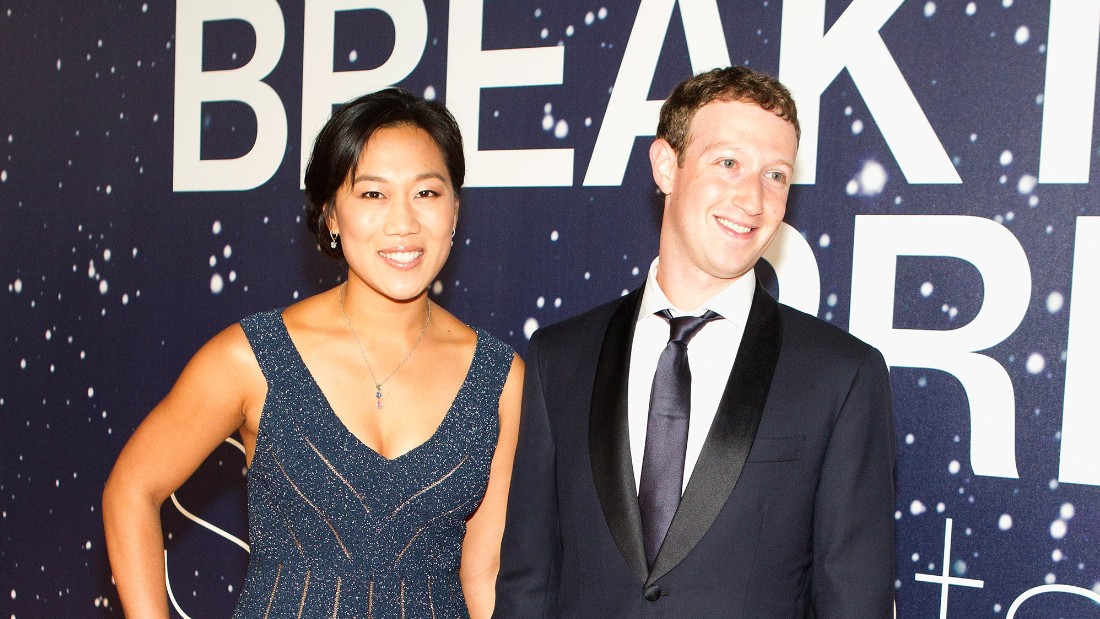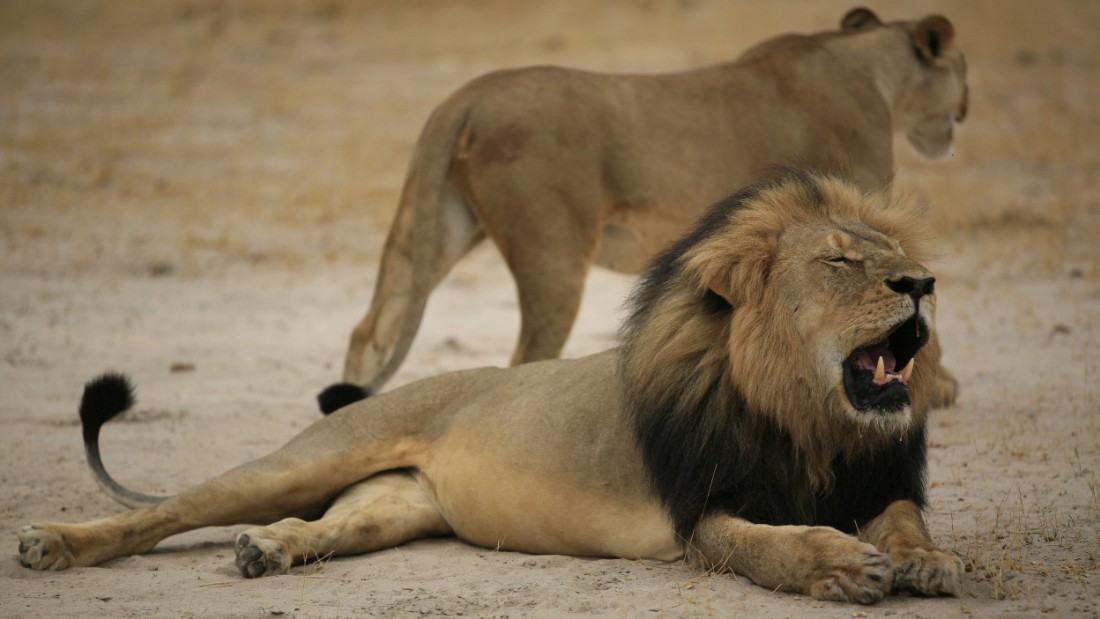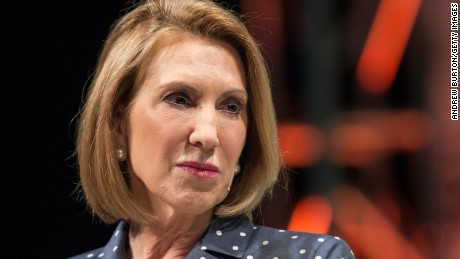 By Julian Zelizer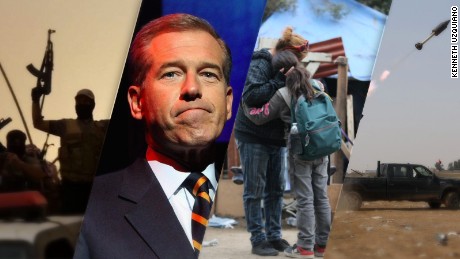 By Flora Zhang, CNN
Readers: you came, you clicked, you stayed. Here are your pick for the 15 most popular opinion pieces.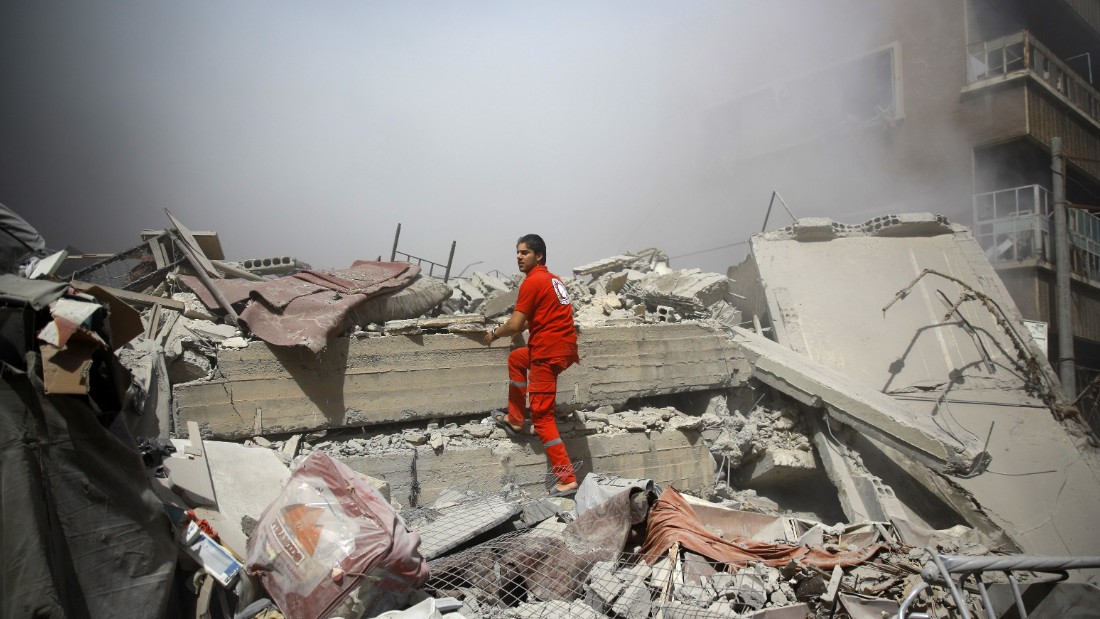 By Frida Ghitis
By Michael Smart
Imagine being able to travel from New York to Los Angeles without having to step on a plane, yet be able to do so in a fraction of the time it would take to drive. On the surface, that tantalizing prospect took a step closer with the news last month that a Japanese maglev train had reached a top speed of close to 400 mph, breaking its own world record in the process.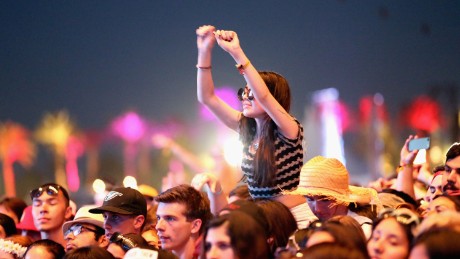 By Carol Costello, Anchor
The marriage apocalypse may be coming. Talk to any millennial and you can envision an America virtually marriage-free, with everyone happily single.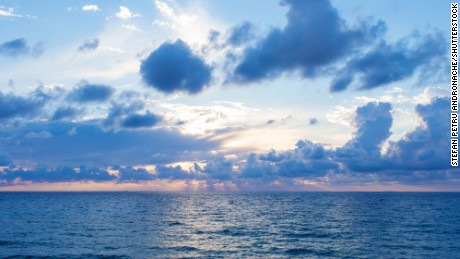 By Ryan Bell
Atheists are accused of having no source of meaning in their lives, but it is popular Christian theology that saps the meaning from our daily experiences.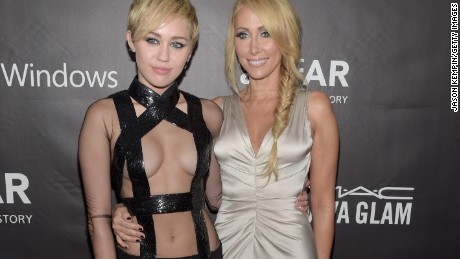 By Peggy Drexler
It's getting harder to be outrageous.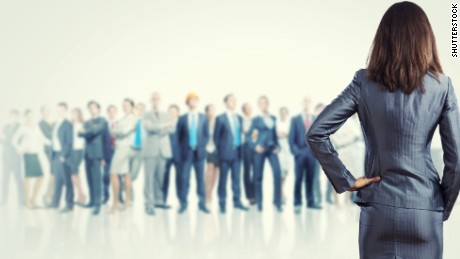 Pepper Schwartz
Some revolutions happen in a single day; others over decades. The rise of the voluntarily single woman has been happening in Western societies slowly, over time, concomitant with well-paying jobs, legal protection from economic or physical abuse, reliable birth control and the possibility of fulfilling careers and adventures.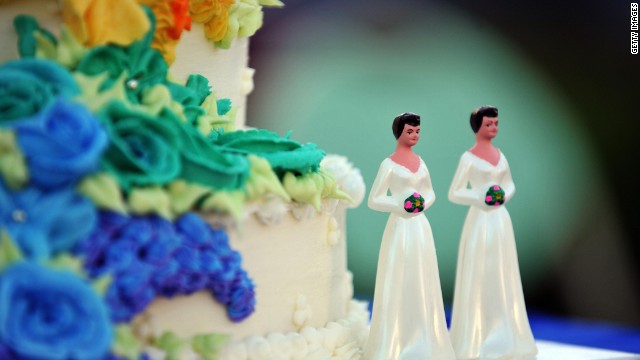 Sally Kohn explores the history of gay marriage from Plato to today.