Psychology, Department of
Lauren Hindt is committed to the well-being of families in difficult circumstances. Her work in Loyola's Promoting Adjustment in Children through Evaluation (PACE) lab was the first of its kind, studying the negative effects on children who are placed in emergency shelters before foster care, and her other work focuses on the impact of parental incarceration and foster care on children and families.
Congratulations to Post-Doc Zoe Smith of the C.H.A.T.S lab for winning the Association for Child & Adolescent Mental Health Trainee Award. Dr. Smith's research focuses on academic motivation for youth with ADHD and impairment related to the construct of Sluggish Cognitive Tempo (SCT). Her work has shown that SCT is associated with depression, sleep, and academic difficulties above and beyond ADHD symptoms.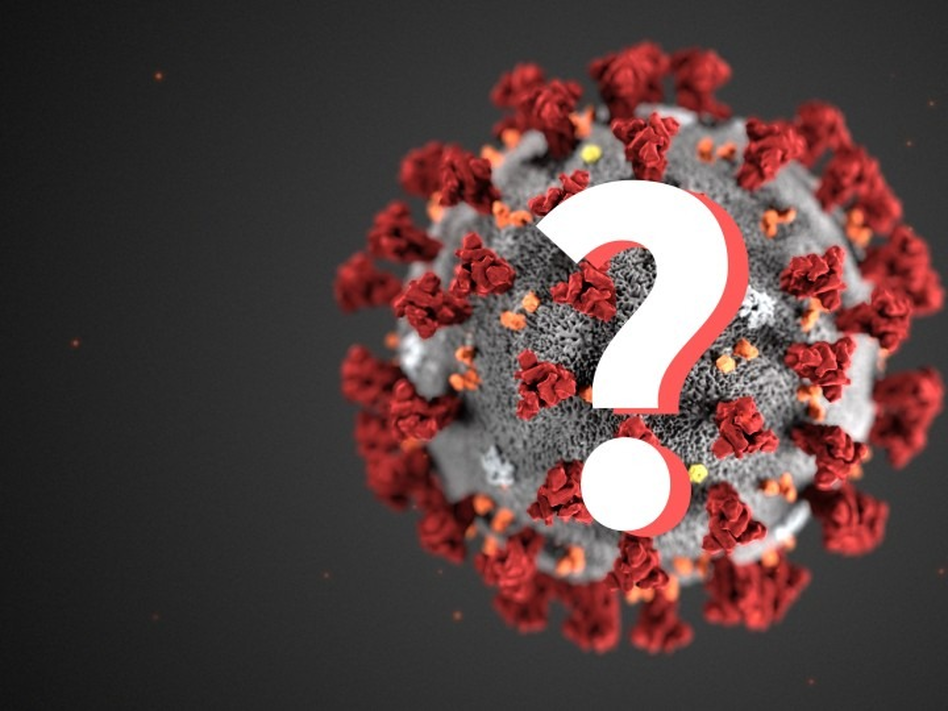 Dr. Amy Bohnert, a Psychology professor at Loyola University Chicago, spoke with WBEZ 91.5 Chicago to discuss Ways To Handle Your Stress During The Pandemic.
Maryse Richards, a psychology professor at Loyola University Chicago who studies the effects of community violence on adolescents, and Sandro Galea, the dean of the Boston University School of Public Health, join public radio's The Takeaway to discuss the impact of violence on the mental health of young people.
2008 Psychology Department Alum and Center for Urban Research and Learning Fellow, Dr. Latrice Peoples, was featured in the recent 2019 Summer CURL Newsletter. Learn more about how Latrice built on her Loyola experiences to build an exciting career focused on helping others.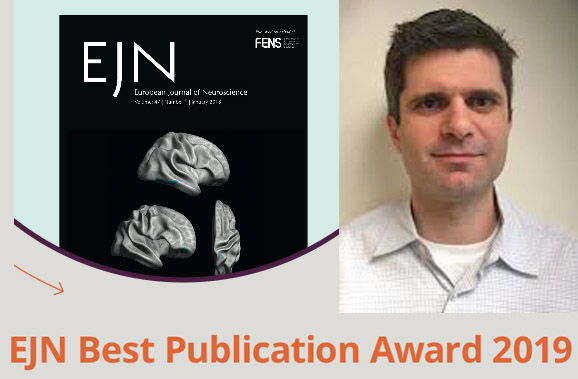 Congratulations to Associate Professor Stephan Steidl who received the Best Publication Award from the Federation of European Neuroscience Society for his paper entitled "Optogenetic excitation in the ventral tegmental area of glutamatergic or cholinergic inputs from the laterodorsal tegmental area drives reward". He will be honored at the annual meeting of FENS in Belgrade, Serbia in July and will give an invited lecture.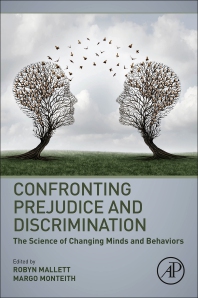 Dr. Robyn Mallet's new book examines research on how and when individuals do and don't confront prejudice and the consequences of these decisions.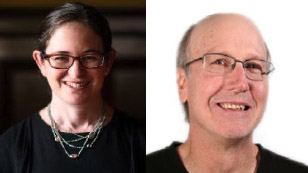 How can we promote happiness? Dr. Fred Bryant shares his research on savoring and tips on how to savor life's experiences. In addition, Dr. Becky Silton shares her work on utilizing EEG technology to look at how we can train our brains to process more positive thoughts.
Dr. Fred Bryant shares the benefits of overcoming negativity.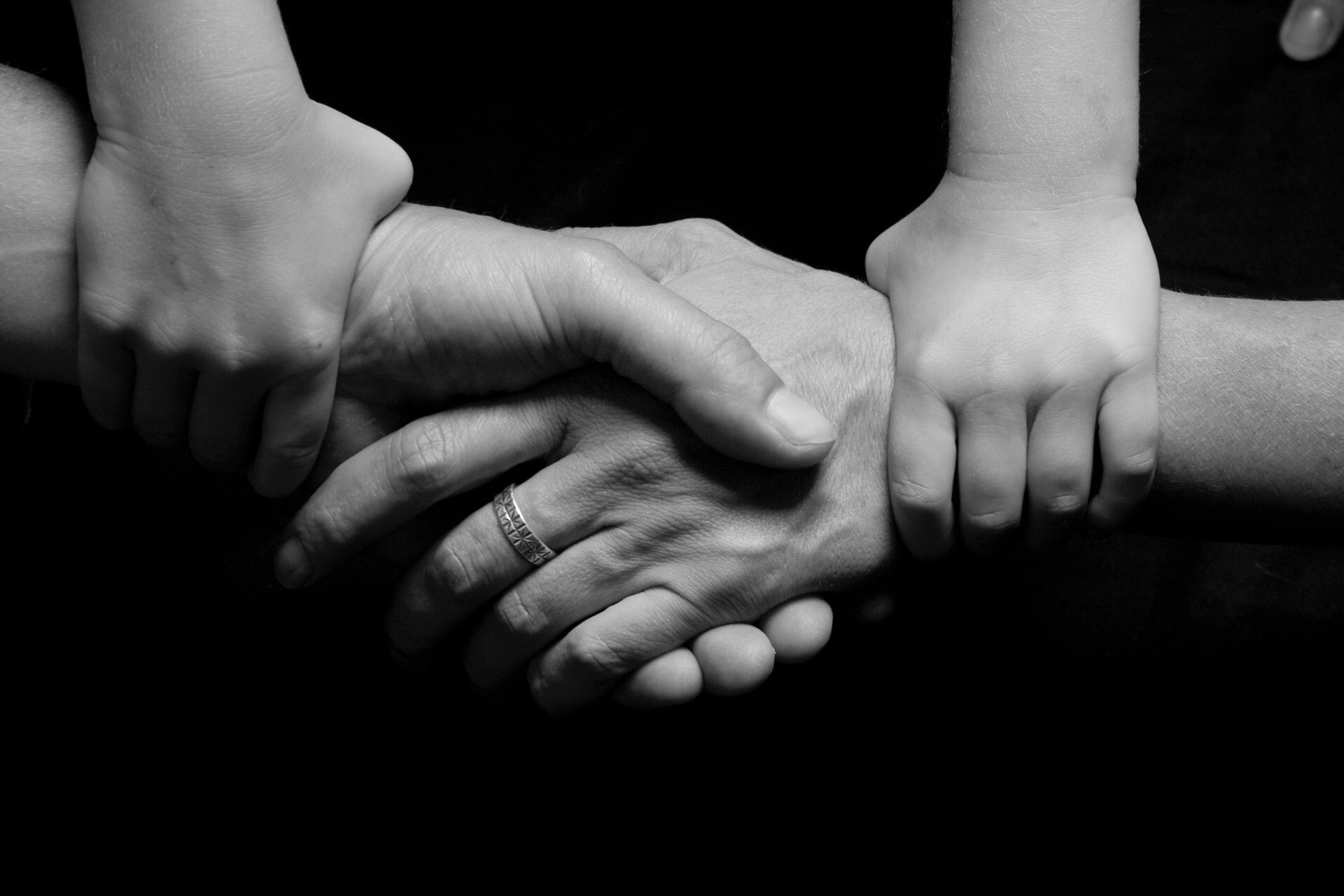 Dr. James Garbarino of the Psychology Department offers insight into the current political circumstances happening in the US.
Dr. Rebecca Silton chairs the Women in Science Education Committee, which aims to encourage more women to pursue careers in STEM fields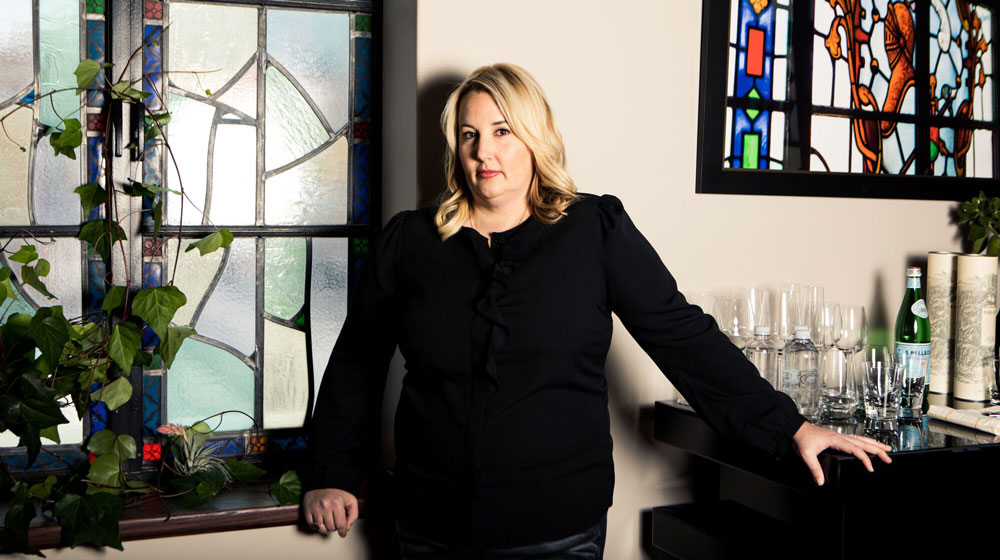 CAS alumna Britt Whitfield's event management business is booming. The Revel Group has been named one of the top 5,000 fastest-growing companies in INC. magazine for the last five years and, most recently, she made Crain's Chicago Business Top 40 under 40 for 2017.
A panel presentation by police torture survivor Darrell Cannon and attorney G. Flint Taylor on police violence, civil rights, and government misconduct.
Faculty Research
Parents in the United States who are hesitant about vaccinating their children are strongly concerned with the moral values of purity and liberty, reports a Nature Human Behaviour paper published by professor Jeff Huntsinger and colleagues. The study suggests that information campaigns that incorporate these values, rather than focusing on ideas of fairness or preventing harm, may be more effective in convincing parents to have their children vaccinated. Click below to read a story from The Washington Post covering the paper and for a link to download the original paper in Nature Human Behaviour.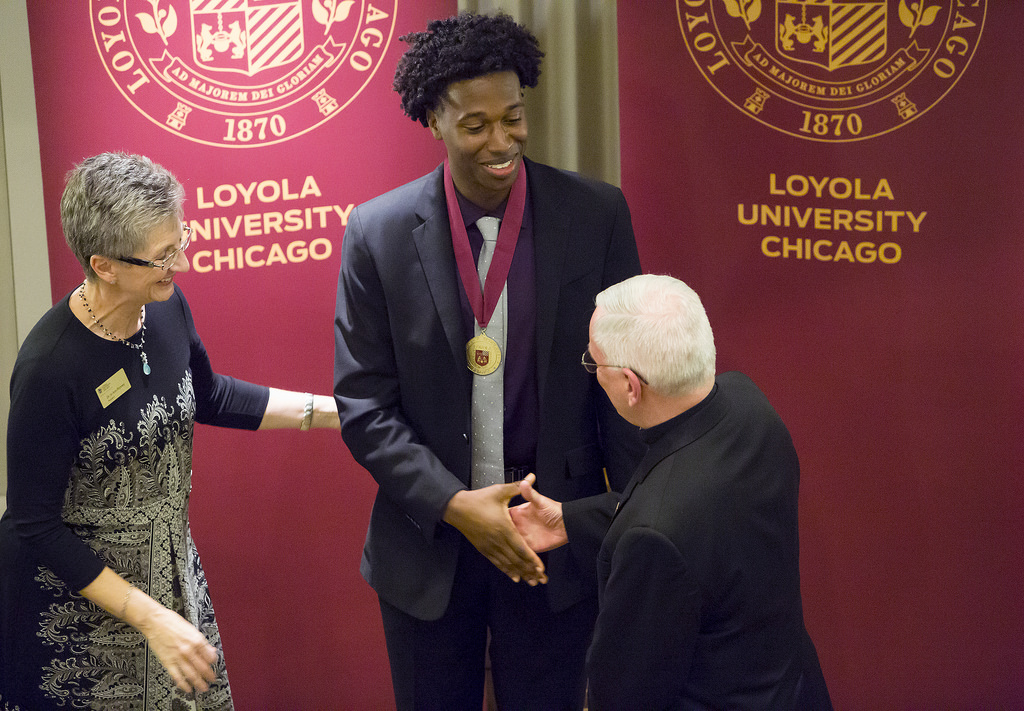 Graduate Student Recognition
Clinical psychology graduate student Dakari Quimby received the 2017-2018 Loyola University Chicago President's Medallion. Dean Regan recommended Dakari for this prestigious award because he exemplifies a combination of scholarship, leadership and service. In addition, he is viewed by many in and outside the university as a person who manifests leadership in community service and organizations. He received the award from President Rooney and Dean Regan at the President's Ball.
Faculty Projects
As collegians head back to campus this fall it means campus water use will spike, so ISTC has released a video on a model program that dramatically cut water waste with a student-directed behavior change campaign. Loyola University Chicago implemented its "Gallons Saved and Shared" project with the help of a grant from ISTC's Billion Gallon Challenge. Student interns and volunteers planned and executed fixture upgrades across much of the campus and designed an awareness/behavioral campaign with the expertise of psychology majors. In addition, Robyn Mallett, associate professor of psychology, and her colleagues were able to study the responses to produce scientific insights. A college campus is an ideal setting to build a culture of sustainability that can follow graduates throughout their lives. The experience of "Gallons Saved and Shared" is a model that can be considered to produce conservation results on other campuses, said Aaron N. Durnbaugh, Loyola's director of sustainability.WATCH VIDEO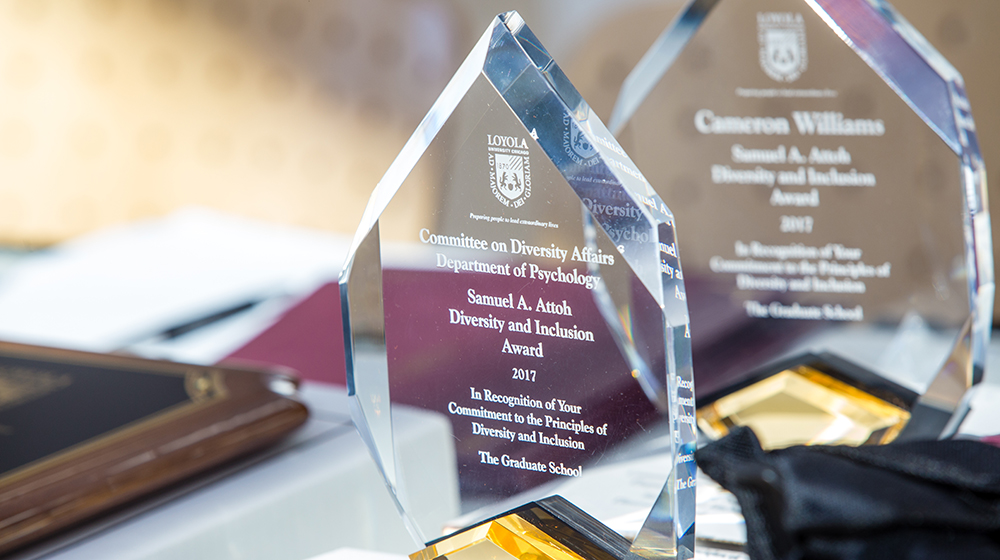 Department Recognition
Find out how these honorees promote and foster diversity within Loyola's academic community as first time recipients of the Samuel Attoh award.
Ignatius Loyola Award
Psychology professor Noni Gaylord-Harden, PhD, is all three—and the recipient of this year's Ignatius Loyola Award.